Dan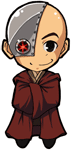 Posted: Wed Jan 29, 2020 6:44 pm Post subject: RE:Turing Assignment

---

That's not how this works, people are not going to do your assignment for you.

Try to do it your self, and if you get stuck, post your code and specific questions about the problems you encountered.

Computer Science Canada

Help with programming in C, C++, Java, PHP, Ruby, Turing, VB and more!