Paul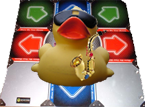 Posted: Sun Jul 04, 2004 8:05 pm Post subject: Announcing the my new programs filesite!

---

Anyway, some of u have seen my old ugly turing files site, at http://paulbian.cjb.net

Im planning to move everything from there to:
http://turing.f2g.net

Im sure u'll find some improvement,
I've already uploaded all my files up there, and Im done for the most part, just need to get all of the files from the old site to the new site, along with the sections from different people. Plus if any of you would like your own programs section on that site, PM me, Im planning to organize it so that they're easy to access etc ...