Video Game Development
XNA community site for game development

If you are a small game studio, hobbyist, or student looking to get started in game development or find resources to help a game concept already in development, look no further than the XNA Creators Club Online community.
The new Creators Club Online website has recently gone live, and already offers resources to aspiring XNA game developers. XNA sample codes include: font support, a generated geometry sample, animation example, and various effects. Video tutorials cover the basics of displaying a 3D model on screen (loading model, textures, and source code necessary to make things work), and then using a Xbox 360 controller to move a 3D model in a game. It looks like more code examples and tutorials will be added over time.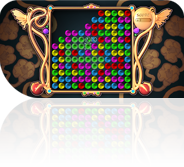 Though perhaps the most valuable example is the new game starter kit – Marblets (something that is not Spacewar).
This starter kit provides a complete XNA Game Studio Express game, including source code and game content such as models, textures, and sounds.
Although the community's name implies the requirement for a Creators Club account, you don't actually need it to get access to most of the resources (I've heard talks about "premium content" being added later). Meaning that everything is still free for desktop XNA game development.
Read more