Video Game Development
Profitability in video game industry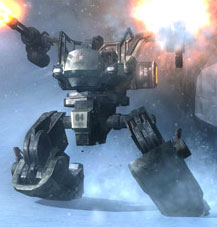 BBC's recent technology article questions the profitability of the video game industry. The shift to the next generation consoles has placed the market into a low point during the transition, and "games developers are unlikely to make a profit on new titles until 2008″. Based on Screen Digest's report.
The abundant hardware power that came with Xbox 360 and PlayStation 3 are driving up game requirements and game development costs. In an excerpt from the report:
Games publishers face development costs up to 50 per cent higher due to the step change in processing power and graphics capabilities of the new consoles – this applies in particular to Xbox 360 and PlayStation 3. PS3 games are expected to cost an average $20m to develop over a 25 month period, with Xbox 360 titles averaging $15m and 21 months— according to Screen Digest research.
$20 million is certainly quite a stretch over the comparatively zero-cost indie game development. Diminishing profit margins are forcing video game publishers to reduce risks of such financially huge projects. The resulting trends are a rise in sequels to already popular games, and titles based on films – both attempting to leverage off the previous exposure and popularity.
So it is an odd trend to see a rise in exclusive platform titles. Though the initial reaction of "why would a game publisher limit their audience" is explained by obvious financial backing of console manufacturers. Both Microsoft and Sony are in pursuit of quality exclusive titles to strengthen their own position in console wars. Video game developers welcome such financial assurance, and epic titles might even require such support to proceed with development.
Sony, that also develops their own games, is scaling up its internal development resources. Sony is now employing over 2000 developers across 14 game studios. This makes for a 140 staff game studio, burning through $20 million to publish a game title for a single platform, once every 2 years. Sounds huge, but if you do the math, an average employee in such studio still earns less than a programmer in other high tech industries.
Read more