CompSci.ca
Download Turing 4.1.1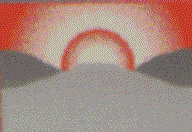 The Turing (winoot) programming language has gone freeware. Dr. Holt himself, of Holt Software, has let us know of that in an email:
We have just posted a free copy of PC Turing on the company website http://www.holtsoft.com/

We'll investigate putting various books published by the company on the web for free as well.
Holt Software's Turing 4.1.1 IDE and compiler are available for download, "free of charge for personal, commercial, and educational use", from their website. It is also mirrored here.
There's a mixed reaction in the community. While most welcome the free distribution of the latest version of Turing, the future of this programming language is now less certain. It is likely that the only future development will come through the OpenT initiative.
It would be interesting to see if Ontario school boards will start looking for another commercialized introductory programming language, to replace the now obvious lack of official "support" for the Turing programming language. Though until that happens, the free availability of the compiler and additional resources can only benefit the students. Standardization of the language's version number will also make peer support more universal.
So get your free copy of Turing 4.1.1 and head over to the community forums.
Read more