Dan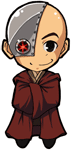 Posted: Mon Jul 23, 2007 3:25 pm Post subject: If you have CompSci.ca hosting or mail read this!

---

We have moved over all the user hosting and mail to the new server and had to reset the passwords on all the hosting/mail accounts.

If you whont access back to your acount; PM, e-mail or talking to me on msnm and i will send you your tempary password.

You can then change your ssh and ftp password by loging in to the shell and using the unix change password coamnd. This will change both your ftp and shell password.

For mail you can go to http://postfix.compsci.ca/users/ to change your password and set up forwords for your e-mail.

Mail accounts that are just a forword and not an mail box should allready be set up and working.

Webmail is not completly set up yet but you can go to http://smail.compsci.ca to use squirrelmail online.

For database users, your databases should have bene moved and the password and user is the same. However you now refere to the host by localhost and not the old style. All databases are set to localhost only be defualt but you can contact me to change this for your database. We have phpadmin set up here for database users: http://mysql.compsci.ca/

For hosting .httaccess and some other things are off by defualt but if you need them let me know and i will enable them for your account.

We also now have a PostgreSQL server up and i can set up database on it for our hosting users.


I recomend testing your e-mail account even if it is just a forword to make shure it is working.