Dan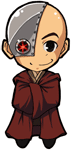 Posted: Sun Oct 15, 2017 9:14 pm Post subject: The DWITE Website has Moved

---

Please note that the DWITE website and archive of past contests problems, submissions and results has moved to http://dwite.org.

Unfortunately we lost control of the old domain and someone has taken advantage of the situation and set up a fake site at the old URL. As we do not fully know the intentions of this person, we recommended not visiting the old site and removing or updating any links to the old URL. We believe that no private information about DWITE users were leaked in this incident, but please note that we no longer control any e-mail addresses using the old domain. Links to the old URL on this site should automatically be converted to using the new domain (please report any links we missed to me via a PM or to dan@compsci.ca).

The DWITE programming contest remains closed until further notice (as it has been since 2013).

Computer Science Canada

Help with programming in C, C++, Java, PHP, Ruby, Turing, VB and more!