Programming
Software design: Simple is beautiful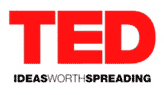 Last year David Pogue gave a compelling talk at the TED conference – Technology, Entertainment, and Design. David's talk was on the state of software: simplicity vs. the accelerating pace of complexity. Users, interface design, and a few musical numbers on frustration with tech support, Bill Gates, and Steve Jobs.
The 22:00 minute video below is entertaining, informative, and is well worth its time to watch.

My favourite part is about the "software upgrade paradox".
If you improve a piece of software enough times, you will eventually ruin it.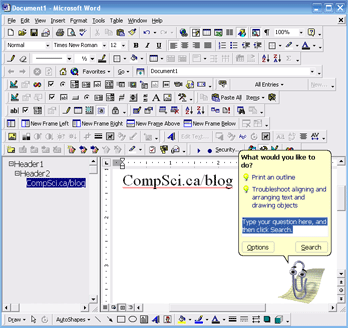 I couldn't reproduce the blurry screenshot shown in the video, but opening all the available toolbars in Microsoft Word 2000 still brings the user interface close to madness. I could see the first couple of rows used for point-and-click formating, but just try and guess what the rest of all the features are. Notice how some of the icons are identical, yet all call a unique function.
The hard part is not deciding what features to add, it's deciding what to leave out.
Remember, simple is beautiful, lets try to keep the software that way.
Read more
Uhh... nothing else appears to be relevant enough.