Software
Playing catchup with Open Source – Microsoft gives out (more) free software to students
Microsoft gives students access to technical software at no charge to inspire success and make a difference
Or Microsoft is playing catchup with the open source community, and is trying to hook students onto their technology before they get accustomed to having alternatives. Either way, we get some professional grade software out of this. Score.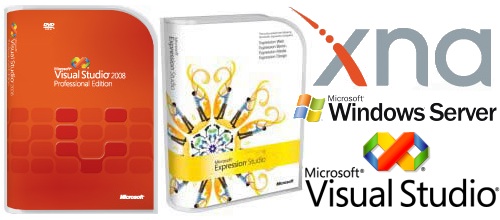 The downloads are available from channel8.msdn.com, but you have to verify yourself (through Windows Live ID) as a University student in one of "supported" countries. Yes, that does include Canada. Alfred Thompson points out that availability to high schools is coming soon, and has more commentary on his blog.
So what's in this pro-grade package?
Visual Studio 2008 Professional Edition — I suppose this would be a nice upgrade over the already free Visual Studio Express
Expression Studio — a package of web and media design tools. WYSIWYG editors, *yieks*
Windows Server, Standard Edition — well hey, it's a fully licensed copy of Windows to run those virtualization images

Though my personal favourite is:

12-month free membership in the XNA Creators Club — finally you can run your own code on your own Xbox 360 without having to pay for it… well… for a limited time.
Bottom line — I think this is simply too little, too late. This is nothing substantial or new. A lot of this software is already distributed through Universities via differently named channels (MSDN Academic Alliance). Still, I think this move can be interpreted as a sign of changing (changed?) trends, and Microsoft's acknowledgment of the Open Source community's involvement with students and developers. At Pro level. The best is yet to come.
Read more