Career
Computer Science jobs for University Students
I'm often asked about available jobs for Computer Science students. More so in light of the recent economic downturn. An interesting point to reflect against is a benchmark from 2007 when "950 Computer Science related jobs" were advertised to the University of Waterloo students. This Fall's 782 seems lower than pre-economic-meltdown numbers, but a lot of large corporations now group multiple positions into single postings. RIM alone has 100+ student positions advertised over just 3 posts. So it's difficult to compare those numbers accurately.
Other technology power-corporations (Google, Microsoft, Amazon) continue employing students as well.
A new trend I'm observing, since 2 years ago, is that there is a substantial increase of job postings from much smaller start-up companies, as well as not-so-small ex-startups (Facebook in particular had a few different positions advertised).
Economic hardship breeds innovation. It puts large corporations into a compromised position, and that opens up an opportunity for small, agile, smart, inexpensive, but super-productive startups to come into play and compete with established corporations. Unconvinced? Today Startuply is listing "1375 jobs from 1293 startups", and I've noticed some of them cross-listed on Waterloo's job website, specifically looking for students. Quality software always needs to be build, and Computer Science students who do their craft well are "pretty much guaranteed an interesting job, that actually does something useful to society".
Alternatively, there is always grad school.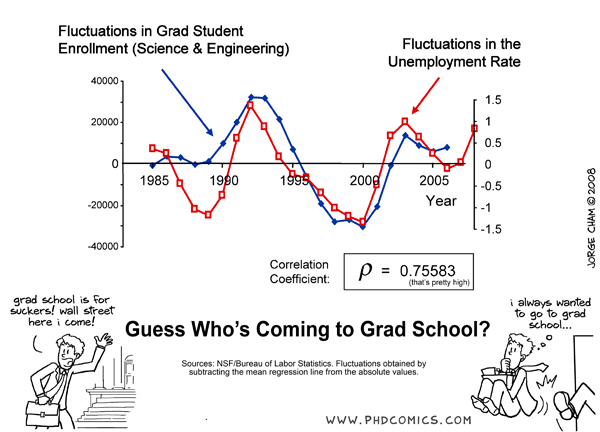 Which I might or might not be considering. Hint: I am. Though with so much opportunity for interesting work, it will be a difficult decision to make.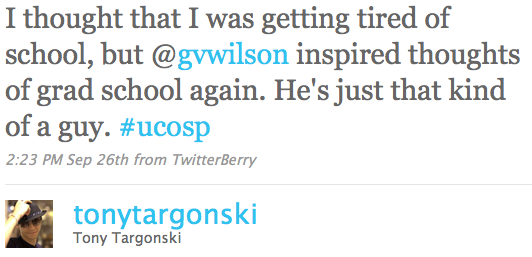 Read more