Education
Computer Science at University of Guelph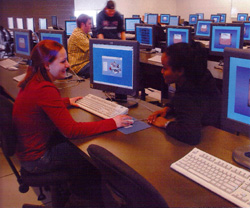 University of Guelph is located in Guelph, Ontario. It's a medium sized University, with a semi-urban campus, home to about 17,000 undergraduate students. Computer Science is offered by Guelph's Department of Computing and Information Science, earning its graduates a Bachelor of Computing. 4 year honours, or 3 year general. A co-op flavour of honours is also available.
Secure a strong foundation in hardware and theory with a particular focus on applied software development through the Bachelor of Computing degree at Guelph. Build a degree that uniquely positions you to enter the workforce as a sought-after expert with interdisciplinary knowledge and skills that will make you indispensable.
It seems pretty straight forward, just Computer Science. What could be interesting is that Guelph allows for a choice of a so called Area of Application — a secondary subject of interest, along the lines of a minor, to which the knowledge from the core Computer Science is applied.
The schedule seems quite flexible with a lot of room for electives or Area of Application courses. The first year starts out with Calculus and Introduction to Programming. Going back to the basics of control structures, data representation and manipulation, program logic, development and testing — it's a gentle introduction to Computer Science. Second semester's Intermediate Programming picks up a bit with pointers, complex data types, and algorithms in C. Dynamic memory, linked lists, stacks and queues. It should be easy to start off in the program.
Object Oriented Programming with Java is saved for the second year, but as a trade-off it seems to be more in-depth than similar courses at the first year level in other institutions. The rest of the course descriptions are kind of vague. Assembly will be covered for Structure and Application of Microcomputers. That's at least 3 different programming languages already, not bad.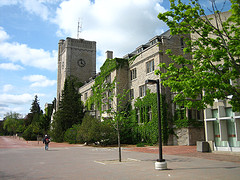 Fourth year is very flexible. The only required course is a seminar course during which you develop and present your project. The rest are electives.
Getting into Computer Science at the University of Guelph requires just English, Calculus, and 75~78% average. If it might be a close call, a Student Profile Form (SPF) should be filled out and send along with the application. It's a chance to tell more about yourself, and get up to additional 5% added to your admission average.
Some related degrees offered by Guelph are: Engineering Systems and Computing — with specialization options such as Robotics; Physics Computing and Communications — a wild interdisciplinarity mix.
Read more