Other
Your comment is special, have a star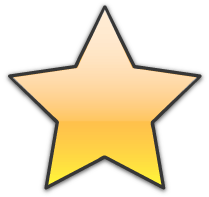 My recent reflection on blogging currency (that would be backlinks) deserves a follow-up. In seeking the balance between contextual value and link-love reward, user comments come to the forefront of a digital war. The epic battle involves search engines, millions of competing websites, and even more spam. Here are generally two camps of thought:
nofollow
The default behaviour of most blogging platforms adds rel='nofollow' tag to every link appearing in the comments section. What this does is that the links appear as normal to the reader, but the search engines don't count them. In practice, it is a good idea to limit the number of outbound links to irrelevant content, especially to sites of spammy nature. To search engines, your links are your votes in favour of authority. The downside, of course, is that authors of insightful and relevant comments also don't get the full benefit of proper citation.
dofollow
The opposite extreme is to disable the rel, and make every link on the page to have a full-credit weight. Easily done with Wordpress plugins, this option is still very limited as it requires understanding of different link types, and a strong confidence in one's spam filters. Arguably, advertising one's membership to this camp of thought will attract more comment participation, both real and spam related. The downside is that a flood of "sweet post" comments will effectively dilute the content-to-links ratio. The full implications of such I leave for the SEO experts to discuss.
in between
Seeking a middle ground, that would allow me to recognize relevant links and reward authors for insightful comments, without running the risk of automatically authorizing a bucket-full of nonsense – I have put together an experimental Wordpress plugin. The idea is simple: moderate for exceptional comments. The code is a mess, but this is my first Wordpress plugin. I will be running this setup for a while to see how it works out. If there will be any interest expressed, I will consider cleaning up the code, and publishing the plugin for others to use.
Read more
Uhh... nothing else appears to be relevant enough.