Asides
xkcd Valentine's Day
From the genius of Randall Munroe – Valentine's Day!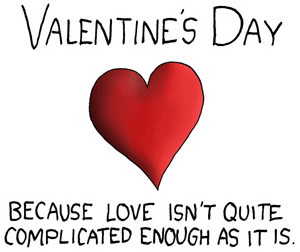 More dorky love highlights at //engtech.
I'm going to Toronto to spend the rest of the week with my girlfriend, and such time is known to be inversely proportional to blogging. Just a heads up
Read more
Uhh... nothing else appears to be relevant enough.