Other
Web 2.point.Mac: Developing software on Apple computers

There seem to be some misconceptions about Apple computers. Some of the common questions that come up, at least when thinking about for-University laptops, are along the lines of "Will I be able to write programs on a MacBook?" and "I thought Macs were just for arts…". I will try to challenge that view.
Note: This is not a OS X vs. Windows vs. Linux argument. There are plenty of those just about everywhere else. If you really feel like repeating any of the arguments that have already been mentioned many times before — try the forums instead.
The use of Apple computers among the software developers is actually quite common. And with a plethora office snapshots available on Flickr, this calls for a visual case study!

Original photo by: tskdesign. That's totally a Mac. See the original image for higher quality. Though having made Photoshop, the Apple application, there isn't much surprise here.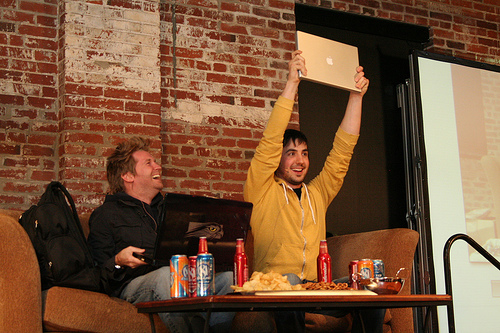 Original photo by: Mrs L. Digg's Kevin Rose loves his MacBook. There's more of this at just about every Diggnation episode.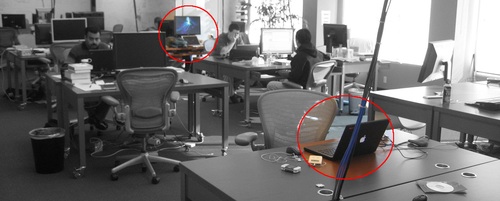 Original photo by: Zach Klein. This Facebook office comes with a couple of Apple workstations.

Original photo by: roozbeh-a-brojeni. Searching for Flickr on Flickr is so meta…


Original photo by: GigPark @ Flickr. GigPark is all Mac and iPhone. Those aren't even available in Canada yet! (Also, is that Facebook.com on the screen? Slacker.)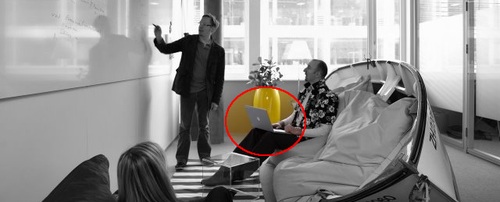 Original photo by: Anil Chopra. I don't understand this, but one of Google's offices has a boat for a couch. There's also a MacBook.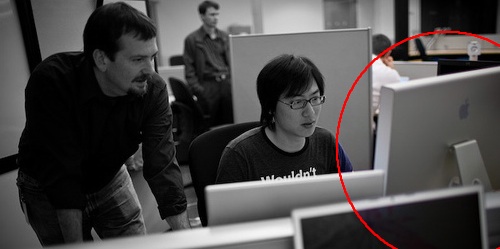 Original photo by: LinkedIn Blog @ Flickr. Look, it's iMac. From another angle it's actually a Cinema display attached to a MacBook Pro.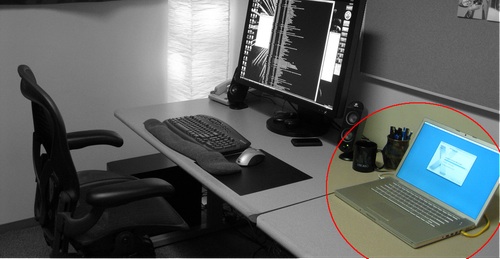 Original photo by: jeffwilcox. That's right, a MacBook Pro on Microsoft's campus. Actually those are not nearly as uncommon as one might think, as Microsoft develops plenty of software that runs on Macs as well.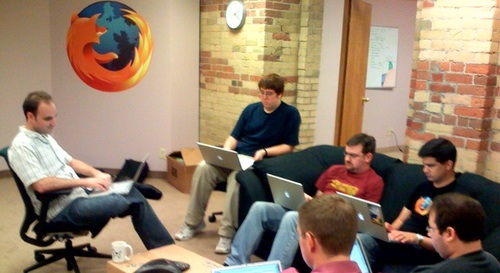 Original photo by: stuartp. Mozilla's new Toronto office is all Mac (and a cardboard box for a coffee table).


Original photo by: kohtzy. I suspect that just about all of the computers at Twitter are Macs. Though other than the few marked in the image, event at high resolution cited, I can't say definitively.
So there you have it — a bunch of Apple computers used by real developers at real software companies (likely using real programming languages). There are, obviously, a lot more tech companies, but I'd leave them to the comments section.
Read more