Education
Video game degrees need to require Math
BBC News UK has recently published an article — Skills shortage hits games firms, on which I wanted to reflect. The premise is simple — the video game industry is struggling to find the type of talent they desire.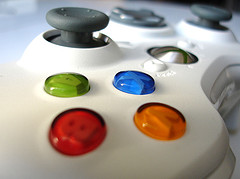 Original image by
louder
The games developers say that they are struggling to find in the UK the kind of high-powered mathematicians and computer scientists that they need to build increasingly sophisticated products.
The statement comes along the fact that there are 81 video game degree courses available in the UK. This increasingly popular field is not without setbacks though.
At Northumbria University, which offers a degree course in Computer Games Engineering, staff say that prospective students are often put off by the requirement for Maths A-Level.
Clayton has already written an introduction to the importance of Math in video game development, though it seems that many might be trying to capitalize on the trend by opening up programs that are more available (read "dropping the badly needed requirements"). The result is that only 4 of the 81 courses are accredited by the Skillset, the industry and government joined effort to monitor the quality of creative media in the United Kingdom.
Interestingly, the article also states that:
The games industry claims that Canadian government support has allowed it to flourish, and thousands of jobs are moving from Britain to Canada.
That is good for us, here in Canada, but as I see a growing trend of "video game degrees" starting to pop up locally, I can't help but to think that we might be heading towards the same fate. That's not to say that some of the programs are not good, but the overall educational system is still a potential minefield. Make sure you are learning what you need to learn.

That is to say, you need strong Math. More so for development than design or testing, so make sure to research the programs. Though until Canada gets its own group to set the baseline and accredit the video game education programs, one is likely just better offer pursuing a classical Computer Science degree with strategically chosen electives.
Read more