Asides
This is -Sparta- Ruby!!!
This wonderful gem parodies a popular scene out of 300, the movie, into programmer's terms. Via Death by Overcoding.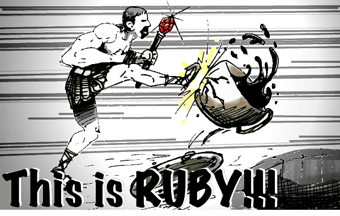 "This is Sparta Ruby!!!"
I've mentioned how wonderful Ruby is, but does it knock down Java? Maybe soon
Read more
Uhh... nothing else appears to be relevant enough.