Career
Software startups: success and failures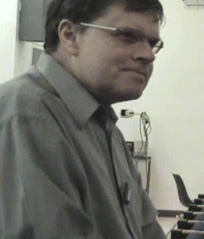 Larry Smith, the most influential professor I've had a pleasure of taking a class with, lectures on economics, and acts as an advisor for many University of Waterloo startups. Being an innovative university that it is, there is no shortage of, at least, attempts at entrepreneurship by knowledgeable and passionate students. Filled with stories of experience from both successful startups and failed ventures, Prof. Smith gives talks with advice for essential steps and common pitfalls.
A 40 minute video: UW Software Start-ups: What Worked and What Did Not is available from the University of Waterloo's Computer Science Club.
A discussion of software start-ups founded by UW students and what they did that helped them grow and what failed to help. In order to share the most insights and guard the confidences of the individuals involved, none of the companies will be identified.
Efficacy
One of the main points necessary for a successful startup is the ability to demonstrate efficacy. Be able to demonstrate your capacity to produce the desired effect. One might be full of absolutely brilliant ideas, but they need an effective demo to attract clients and investors.
Partners
The other point is that one should not venture alone. You could, but it's a really bad idea. You need a partner to tell you – "Dude, this is the stupidest idea you've had in your whole life". Others might be saying that all the time, but a partner who actually knows what you are doing and where both of you are heading is an essential reality check. Also, a startup's workload is often too much for a single person. As an added bonus, investors prefer to see teams, instead of putting money into a one-man-show that is not could-get-hit-by-a-bus proof.
Communication
Communication, or rather lack of networking skills is the major pitfall of many startups. People are different, unpredictable, and could even come across as creepy. Yet a face to face communication is required to obtain clients, secure investors, and establish deals. Learn, practice, "go to parties" if you have to. This goes back to the point of demonstrating what an awesome new thing you can do. And building up a network of contacts required to succeed.
Lawyers and Accountants
Don't be your own lawyer. Don't be your own accountant. Don't let your buddy's uncle act as either. Those things are important, and it is essential to find a good fit to secure the startup, especially from the legal point. In a couple of dramatic stories that Larry Smith presented, some ventures established with a few fellow students and no legally recognizable bindings. Those startups have hit all the above points to come to an enormous success, promising the realization of student's dreams… but ended in a burning crash when, with no legal obligation, one of the "partners" simply disappeared with all the source code.
Even Google with their high salary, free food, and other perks doesn't compare to the feeling of burning through millions of dollars of venture capital, working on creating your own vision. It's the difference between being an employer and employee. Doing so before completing an undergrad degree, for massive bonus points, is possible – just mind the common pitfalls.
Read more
Uhh... nothing else appears to be relevant enough.