Asides
Pi Day 2007 – It's delicious!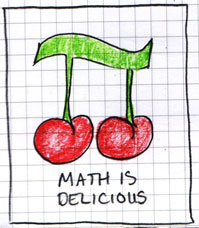 Happy Pi Day! Not quite xkcd level of humour, but twisted pencil's Cherry Pi comes pretty close.

Math, it's delicious! And an excellent excuse to go out, and enjoy pie at a local coffee shop.
Read more
Uhh... nothing else appears to be relevant enough.