CompSci.ca
Legal status update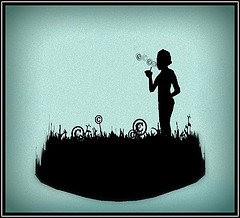 Original image by
Pavig Lok
After having been served a legal notice by LanSchool, the matter has since been resolved; rather quickly at that.
I would like to personally thank Greg Wilson and Jon Erickson for helping us greatly with this issue; and I'd like to extend this thanks to Anthony Aziz, David Crow, Gianni Chiappetta, and everybody else who helped out, gave advice, or simply offered support. You guys are great!
Since we posted the original legal notice that we received, it's only fair to continue the process of openness and transparency.
Computer Science Canada ("CompSci.ca") and myself have always respected the intellectual property of others and taken steps to remove any content we believe to be in violation of Canada's intellectual property laws. However, we also respect Fair Dealings and freedom of speech and will not remove content from our site when we believe it is not infringing or is covered under fair use, which I believe to be the case in this incident. As such, we are not prepared to censor the review, author's opinions, or comments. Nor are we prepared to destroy the intellectual property of the author, in the form of the proof-of-concept source code and the compiled application "LanSchooled".
Emphasis added.
Lawyers were dropped and this kicked off an email discussion, which is now posted on the wiki page that sparked this ordeal. The issue was quickly resolved, and both sides reconciled.


Image cropped from: kishimoto
I've also learned a few things from this experience.
This community rocks! Seriously.
Legal letters mean someone is angry enough with you to spend money on a lawyer. It's not yet a reason to panic, but take caution. Which leads me into the next point:
A serious letter calls for a serious response. I get this feeling that LanSchool might not have completely intended what was said in the letter, and that some of the "standard issue" legal scare tactics simply slipped in pass the review. Though accountability goes both ways, so one should be prepared to take responsibility if their legal construct is not sound.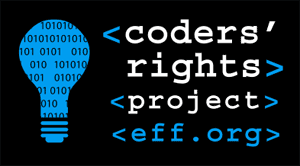 A number of useful resources came up during the research of the situation. So if anyone else is getting in trouble over similar issues, take note.
onlinerights.ca — "Online Rights Canada (ORC) is a grassroots organization that promotes the public's interest in technology and information policy."
eff.org — "EFF is the leading civil liberties group defending your rights in the digital world."

and an exceptionally specific

EFF's coders' rights project — "protects programmers and developers engaged in cutting-edge exploration of technology in our world."
And as promised, since this issue did not escalate to a lawyer wielding fight, we've given the received donations, all $18.22 of them, to EFF.

Read more