Education
Keeping students interested in Computer Science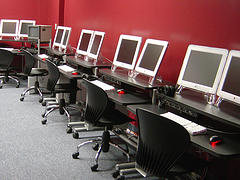 Hello! First I'd like to take this time to introduce myself. My name is Clayton Shier and am currently completing Grade 11. I love computer science and anything to do with it. I've been an active poster on the CompSci.ca forums for a while now, and I've asked Tony to allow me to contribute to his blog. He has graciously given me permission to do so. Thanks Tony.
Every year, it seems that computer science classes start off relatively full. Just like any other class, throughout the semester, some students will inevitably drop the course. With computer science classes however, this dropout rate seems much higher compared to other classes. Indeed, many schools actually do not offer upper level (Grade 11 or 12) courses for computer science due to a "lack of interest" from the general school population. I think that there are many reasons for this, but I believe the mains ones are:
Teacher's Style
This is a big one. If your computer science teacher is uninteresting and un-engaging, students will be bored and less apt to find computer science interesting. The teacher must have some way of keeping students paying attention to them, they must be passionate about the subject which they teach, or they will have no hope of keeping students enthralled by the subject.
Teacher's Ability in the Programming Language used
While this may seem like an obvious one, many teachers don't keep up with the language they are teaching. Using coding styles from when teachers were in University is not the same as styles today. Teaching students to use depreciated methodology makes it harder for others in the programming community to help out. Keeping up with the current standards, additions and syntax changes can go a long way to making it easier and more enjoyable for students learning to program.

In a more common than it should be situation, many high school teachers are new to the programming language that they teach. They simply receive the curriculum that they are to follow, and are expected to be able to teach a class. This kind of situation is not helped through the use of proprietary software such as Ready to Program with Java (RTP). RTP comes with a bunch of proprietary classes that high schools make use of. This totally reneges on the point of learning Java, as the students would have to basically re-learn Java again, if they were to use it anywhere outside of the class. Not what I call great.

Course Material
Most students coming into a high school computer science course are expecting to be able to program mind blowing 3D games within a semester. When most find out that they won't be able to come close to doing so within their single course of computer science class, most bid adieu to it and move on. Students learn that playing video games is a very small subset of computer science, and find this fact discouraging. This is where many students also lose a lot of interest in computer science. They don't care about sorting through arrays or lists of data, or coming up with algorithms to solve problems. For this reason, a balance must be found between teaching computer science concepts, and applying the learned concepts in an engaging manner.
I personally think that addressing these issues would go a long way in keeping students more interested in computer science. If nothing else, it will keep the computer classes from being cut out of school's programs. This may give those students who are considering programming as a career a better chance at getting where they want to go.
Thoughts? Seeing as this is my first post, any thoughts, comments or concerns will be appreciated.
Read more