Education
Get a free computer science education online
The Creative Commons movement encourages freedom of information, so a number of colleges and universities are starting to publish free online courses, under similar licenses. Organized as an Open Courseware Consortium, universities are working together to advance education and empower people worldwide through digital publication of high quality study materials for free online education.
MIT is one of the largest contributors, and will be publishing its entire catalog of information from 1,800 courses by the end of this year. Of particular interest are MIT's online Electrical Engineering and Computer Science courses. A few, of 170 available, that sound exceptionally interesting are:
Computer Language Engineering
Software Engineering for Web Applications
Dynamic Programming and Stochastic Control
Quantum Information Science
Techniques in Artificial Intelligence
Cognitive Robotics
Besides the Open CourseWare initiative, there is also an Open Educational Resources (OER) Commons network. OER is the same thing (really, they even point back to MIT's courses mentioned above), under a different name:
OER Commons is the first comprehensive open learning network where teachers and professors (from pre-K to graduate school) can access their colleagues' course materials, share their own, and collaborate on affecting today's classrooms. It uses Web 2.0 features (tags, ratings, comments, reviews, and social networking) to create an online experience that engages educators in sharing their best teaching and learning practices.
The website seems fairly new, and not yet very social – just 3 reviews make Introduction to Music Theory the most popular online course. Though there are still over 5200 Science and Technology items available to be searched, and learned from. Computer science education is a popular subject to be available. Online. Free.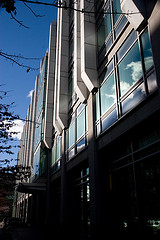 Of course free courses are not accredited, and will not result in a computer science degree. Thought there are still many reasons to look into the free online resources – it could help with obtaining that expensive piece of paper degree, as supplementary learning material. This available material could also serve as a preview to the future courses, and a way to research personal interests in an academic field, before investing time and money in pursuing education. For others, continuing studies with free online education is just a part of a live-long learning process.
Read more