Education
Firefox for school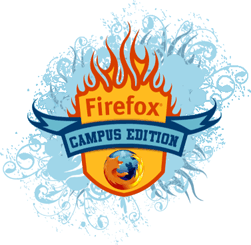 Just in time for the back-to-school season, Mozilla has announced Firefox Campus Edition. It's the same open source browser as the standard edition, but it comes prepackaged with Zotero, FoxyTunes, and StumbleUpon add-ons. The plugin bundle aims for a better school oriented experience right out of the box, without looking through hundreds of available add-ons – something new users might not be familiar with.
StumbleUpon is great for discovering new content, while FoxyTunes acts as both media player and a media search engine. Though I think Zotero is the most valuable of this educational bunch.
Zotero [zoh-TAIR-oh] is a free, easy-to-use Firefox extension to help you collect, manage, and cite your research sources.
Pretty amazing, as it captures, formats, and exports citations when available.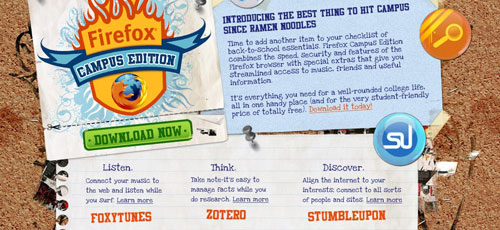 Of course all that and more could be easily gotten separately. I think Mozilla's goal here is simply to get more people to try out the browser. And with a fancy school themed logo, there might be a chance that more school administration will at least consider equipping computer stations with Firefox. That would be nice.
Though if your school IT overlords still wont budge, there's always the option of bringing your own portable Firefox on a USB drive.
Read more
Uhh... nothing else appears to be relevant enough.