Other
Eating well to maintain good eyesight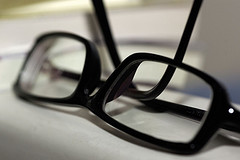 Computer Science students and professional developers spend a lot of time in front of their beloved computer screens. The additional strain on the eyes, from improper or excessive computer use contributes to the stereotype of an early vision loss. And while it is possible to program without vision, most of us would rather not have to attempt. It's a good idea to prevent eyesight degradation with multiple approaches, and in this article I would like to explore some dietary options.
Vitamin A is the most commonly known eyesight related nutrient. Among many uses, vitamin A is required in the production of rhodopsin – a pigment very sensitive to light that is used to see in poor lighting conditions. Lack of vitamin A can cause poor vision, while supplementing the intake could restore the eyesight to its previous level. Carrots, apricots, broccoli, and many other vegetables contain good amounts of this vitamin. It is said that a regular diet contains sufficient amounts of A, and that excessive intake above the norm will not have additional benefit. So just make sure you're not cutting back on a healthy diet, while trying to save some money.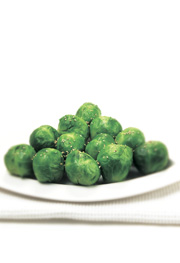 Lutein and Zeaxanthin are two eye related antioxidants that fight with the free radicals, which can cause cell damage. A common cause of free radical oxidative damage is overexposure to the sun's UV radiation. There has been some research that showed that broccoli sprouts can be effective at protecting retinal cells from ultraviolet light damage. Other studies link lutein with a reduced risk of eye diseases.
Some more foods that are a good source of lutein and zeaxanthin are kale, broccoli, zucchini, corn, garden peas, brussels sprouts, spinach and other green vegetables.
So while the reduction of stress and strain is likely the most effective method against vision loss, proper nutrition also contributes to the preventative maintenance of your eyesight. So eat your veggies
Read more
Uhh... nothing else appears to be relevant enough.