Tony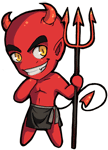 Posted: Sun Jun 01, 2003 12:05 am Post subject: word

---

just so that you los... I mean fellow users dont post stupid "first post" messages, I'll introduce this new forum.

PHP and PHP related. PHP is a web based scripting language, use mostly for websites. It can process forms just like CGI, but apparently is much easier to run and with conjuction of MySQL database website possibilities are endless. You can even write turn based, online games that run in browser in PHP... I've seen some.

You see how URLs on compsci have .PHP in them? Thats because this forum was writen in PHP. All the forms, database processing, etc... done with PHP.

Now you know...
Tony's programming blog. DWITE - a programming contest.